WRCC Projects
50TH WARD RECYCLING & PAPER SHREDDING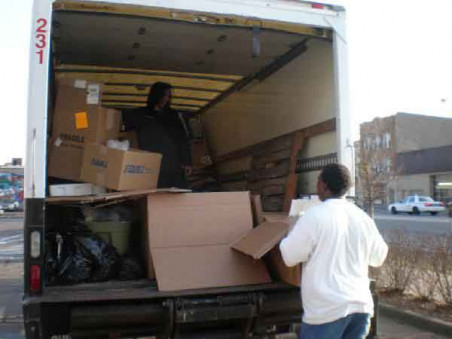 Sunday, April 6, 2014
9am - noon
This is your chance to safely destroy
personal and business documents recycle old electronics and textiles
On site shredding of personal and business documents
Recycle old computers & monitors
No amount is too great!
Sorry, we do not accept appliances, hazardous waste, typewriters, auto stereos, satellites, non-cellular telephones or non-computer cables.
Devon Bank parking lot
6445 N. Western Ave
Chicago, IL 60645
For more info call West Ridge Chamber of Commerce (773) 743-6022 or e-mail
west ridge chamber@sbcglobal.net
Chicago Public Schools etc ....Education to Careers Program
The West Ridge Chamber of Commerce is an active participants the the Chicago Public Schools Education to Careers program. ETC prepares students for their lives beyond the classroom by equipping them with the skills and knowledge needed to succeed in post secondary education, advanced career training or immediate entry into jobs with a meaningful career path. ETC programs combine a rigorous high school academic curriculum with training in career and technical subjects and workplace competencies. ETC impacts over 55,000 students in 73 high schools and 11 career academies throughout the city.
FREE Community Paper Recycling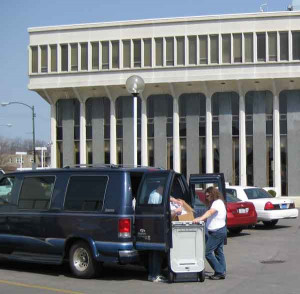 Please bring your newspapers, magazines, junk mail,business & school papers and catalogs to the West Ridge Chamber of Commerce Paper Retrievers!
The Abitibi Paper Retriever® program has been recognized nationally for its successful recovery rate. Abitibi-Consolidated Recycling Division is committed to providing this program since they are the end user of the paper we collect. Recovered paper is directed to processing centers where it is sorted into various grades and prepared for shipment. It is then routed to a de-inking facility and mills where it is used to manufacture recycled content newsprint.

Our goal is to collect a minimum of 2 tons of paper each month. Once we meet our goal the program turns into a fund-raising tool for our WRCC Lend a Helping Hand Program.

Locations:
Devon Bank Parking lot, 6445 N. Western, S/E Corner of lot
High Ridge YMCA 2424 W. Touhy – enter off of Western Avenue
Accessible 24 hours a day, 365 days a year!