The One Thing You Should Never do When Starting a Business
There are 24 hours in a day, and big cities like Chicago and New York never truly rest. However, a beginning entrepreneur should learn quickly that resting is their friend.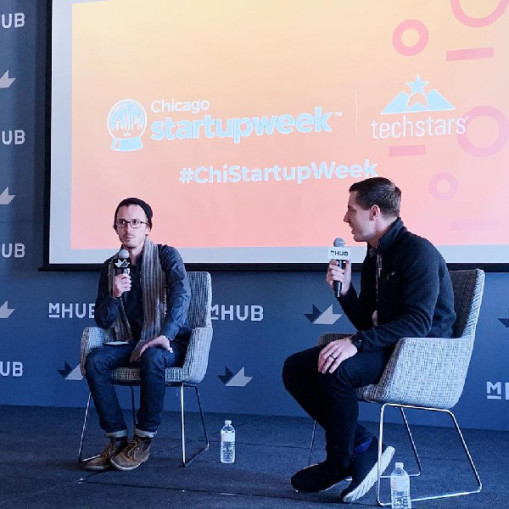 Chicago Startup Week and mHUB hosted a panel titled "Strength- Being Strong to Stay Strong as an Entrepreneur." It featured Founder and CEO of Lift Chicago, Chad Driscoll and Founder of Hyde Park Angels, Pete Wilkins.
One big lesson the pair talked about learning in their time as CEO's is that you can't run yourself into the ground.
Pete Wilkins talked deeply about how overworking yourself can harm not only you, but also your business. He explained that while working hard is necessary to grow a business, you harm yourself by working until you break.
Wilkins said, "There is a philosophy as grind it out, don't stop, jack yourself up with caffeine, don't sleep." Wilkins then said, "scientific evidence will prove it is the exact opposite of what you need to grow a startup business." When you are overworked and tired, you are more prone to making mistakes -- some that may cost you a lot of money, and require you to work harder in order to compensate for damages that may result.
Driscoll later added that he learned the hard way to take breaks while working. He taught the audience that the only person who should judge them and how they work is themselves. A lot of self-development comes with growing your business, and patience with yourself, with others, and the development of your business is key.
Driscoll said, "at the end of the day, you are your own best judge. You know when your body needs a rest and how much you need to do your best work."
Working hard is an important part of being successful but working smart and resting can often save you from hurting yourself. Take a nap if you need to and make sure to take care of yourself.
Dec 3, 2019
by